Pathway to 2020 Initiative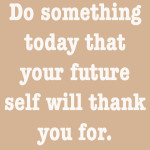 Project Redwood has embarked on an exciting new journey… A decade after our formation we're working to take Project Redwood in some new directions over the next 5 years.  We're taking into account  key factors, including the evolving career and philanthropic interests of classmates, a desire to scale the program through expansion of our donor base, and a commitment to maintain the warm camaraderie built over the past 10 years.
We started this endeavor during the October 2015 Annual Meeting which coincided with our 35th Reunion. A highly engaged group undertook serious design and planning at the January 2016 Strategy Session held in San Francisco.  Please click on the links for more information.
In the coming weeks and months, we'll use this page to keep our partners, classmates, Grantees and others well informed about our direction and our progress. Thanks for your interest and engagement!