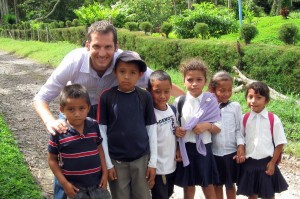 Project Redwood has provided more than $1 Million of funding to over 43 Projects since 2007. Our Grantees are making a difference in over a dozen countries around the world.
Understanding our Grantees and their Projects is very helpful to prospective applicants. It also informs and inspires our current and prospective Partners.
Each of the Project Descriptions provides details on the Grantee organization and focus of the project, along with indicators of impact. These Descriptions highlight Project Redwood's role and history of involvement. The locations, names of Sponsors, and links to the Grantee's own website  fill out the picture.