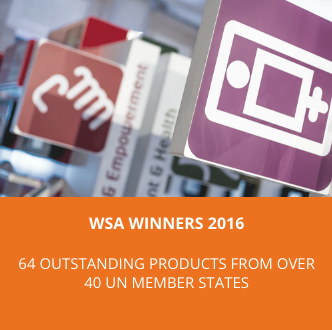 GSB classmate Antonio Puron's education non-profit Inoma recently received a 2016 World Summit Award (WSA) for its comprehensive elementary school focused product, Tak-Tak-Tak.
WSA winners are selected annually by a multi-national panel of jurors that evaluates hundreds of projects that have been nominated by recognized information and communication technology experts. Projects are judged on attributes that include quality and comprehensiveness, ease of use, state of the art technology realization, originality, and global value. The WSA program aligns with, and is designed to promote, United Nations goals for development of digital content that in particular addresses human needs and minimizes the digital divide.
Congratulations to Antonio and his Inoma team for their tenacity in creating a world-class product that is now educating hundreds of thousands of children in Mexico!
In an earlier Project Redwood blog entry, Antonio discussed why he took on the tough challenges of developing and disseminating Tak-Tak-Tak; click here to read more.
To learn more about Tak-Tak-Tak's World Summit award, visit https://www.worldsummitawards.org/winner/tak-tak-tak/.